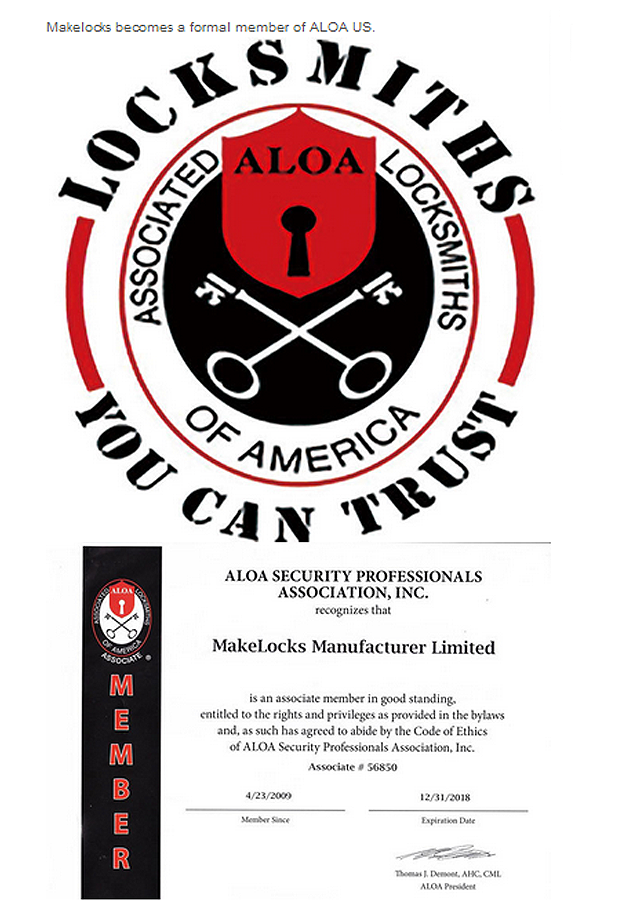 Description
Model No.: # 56850
Makelocks becomes a formal member of ALOA US (Associated Locksmiths of America). Makelocks is an associate member in good standing. The certificate is entitled to the rights and privileges as provided in the bylaws and, as such has agreed to abide by the Code of Ethics of ALOA Secirity Professionals Associations, lnc.
Certificate Standard: ALOA's certification program (PRP)
Number: # 56850
Valid: 4/23/2009 - 12/31/2018
Issued By: ALOA Security Professionals Association, Inc.